The BD 50/50 C Bp Classic offers a clear view of the area to be cleaned due to the compact dimensions of this battery-powered scrubber drier with sophisticated disc technology. The operation of this machine is as clear as the view with the EASY Operation Panel from Kärcher. Machine features have been reduced to the most important settings and functions to enable use after brief instruction. We recommend the BD 50/50 C Bp Classic for use in supermarkets, hotels or healthcare facilities.
FEATURES AND BENEFITS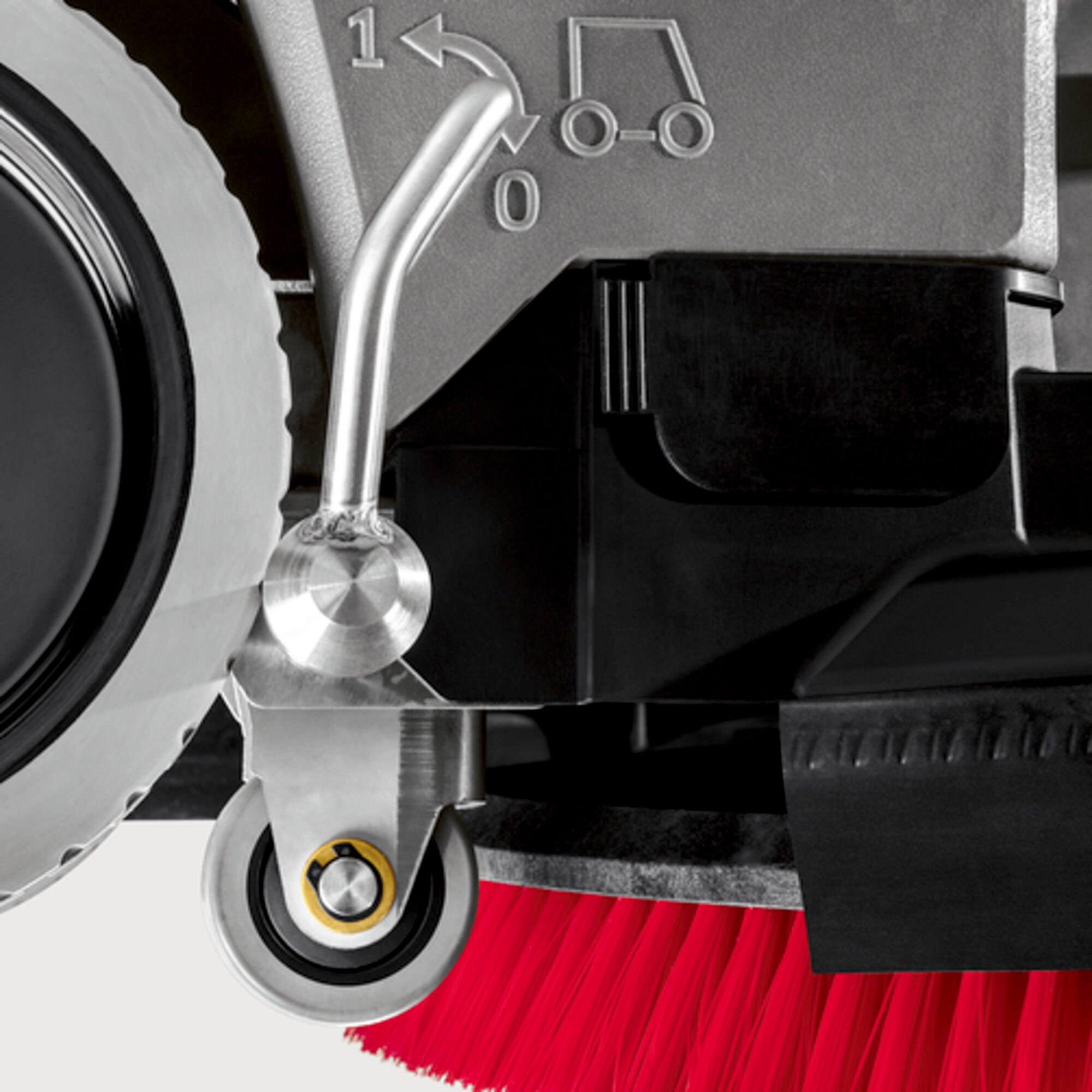 Equipped with solenoid valve and transport roll for maximum comfort
Solenoid valve for automatic water cutout after the dead man's switch is released. The fold-out transport roll makes possible the convenient two-step method. Fold-out transport roll facilitates the transport of the machine considerably.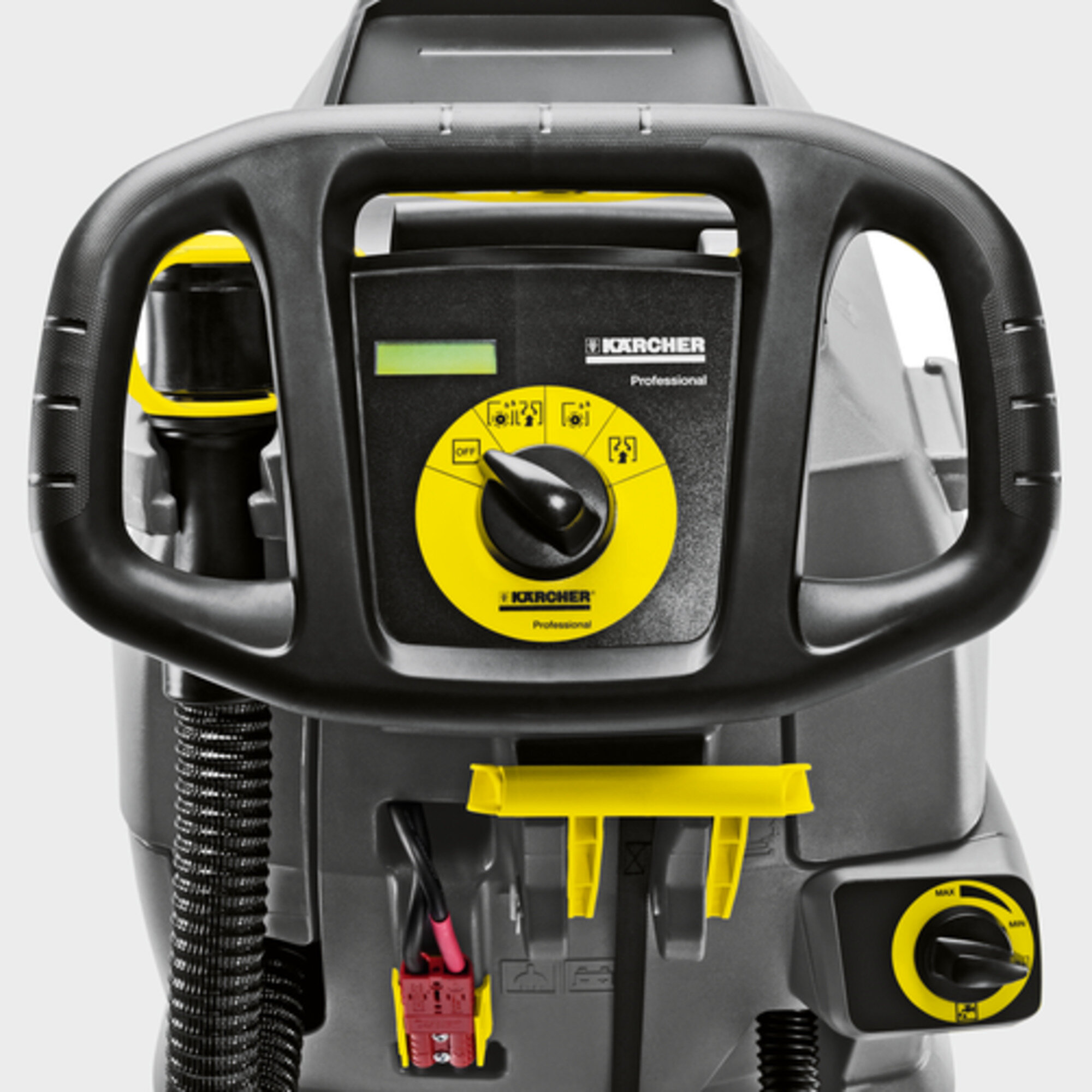 Simple operation thanks to EASY-Operation Panel
Self-explanatory symbols and clear control panel. Brief familiarisation phases. Simple, yellow colour-coded control elements make the machine easy to use.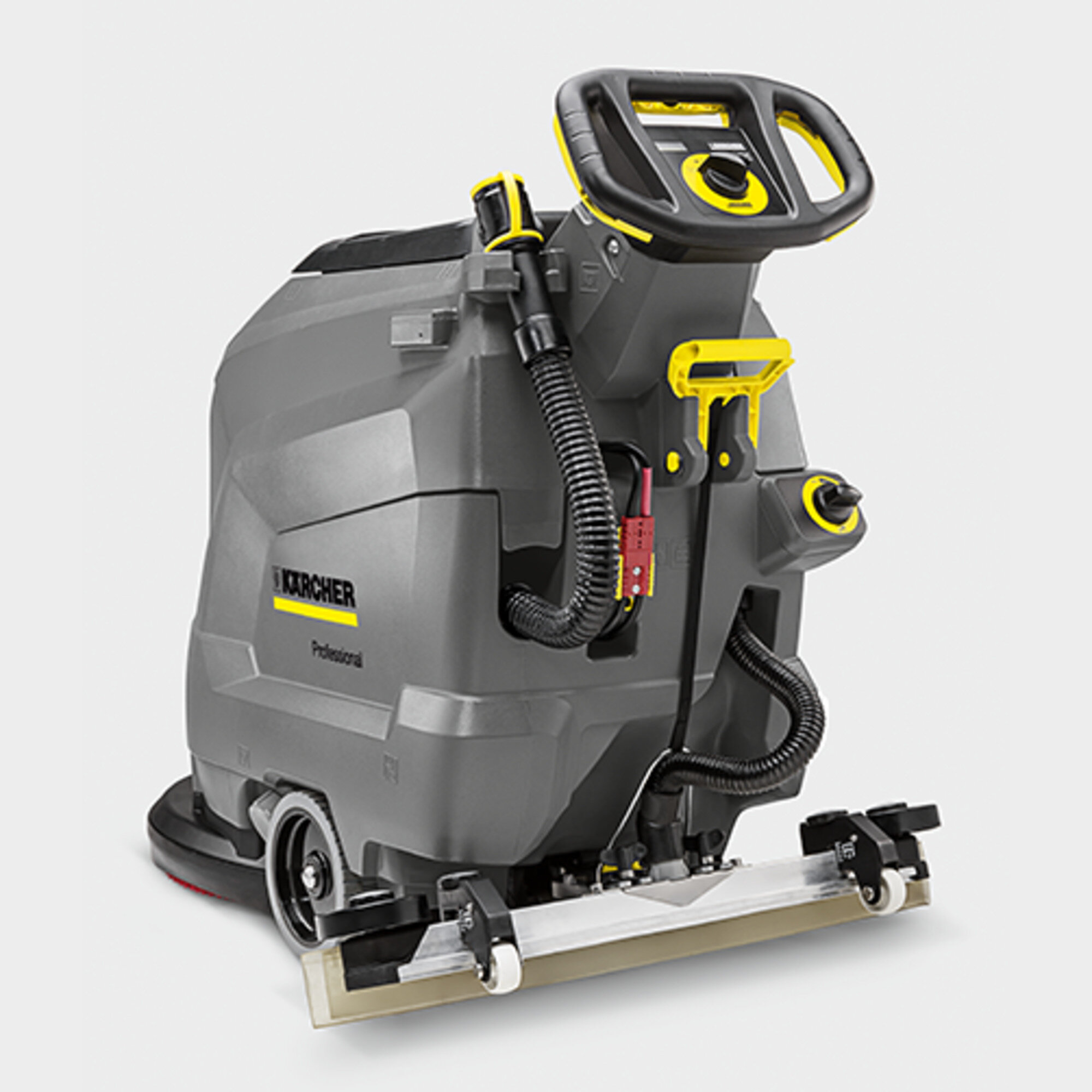 Affordable entry-level model
Excellent price-performance ratio. Reduced to the most important functions.
Large tank volume with compact dimensions
Extremely manoeuvrable.
Offers a clear view of the cleaning surface.
Large battery compartment for all standard battery types
Easily accessible battery compartment for fast battery replacement.
Also suitable for multiple shift operation.
Home Base system
Options for the attachment of further accessory parts or equipment.
Additional cleaning utensils can be carried on-board.
EASY-Operation Panel
1-switch operation.
Very easy to use.
Simple assignment of functions with operating elements in yellow
Short teach-in times also for untrained personnel.
Robust and durable control elements
Suitable for daily use.
Extremely durable.
SPECIFICATIONS
Technical data
| | |
| --- | --- |
| Working width of brushes (mm) | 510 |
| Working width, vacuuming (mm) | 900 |
| Max. area performance (m²/h) | 2040 |
| Practical area performance (m²/h) | 1020 |
| Fresh/dirty water tank (l) | 50 / 50 |
| Brush contact pressure (g/cm²/kg) | 27,3 – 28,5 / 20 – 23 |
| Brush rotational speed (rpm) | 180 |
| Rated input power (W) | max. 1100 |
| Battery (V) | 24 |
| Battery runtime (h) | max. 3 |
| Sound pressure level (dB(A)) | 66 |
| Drive type | Battery |
| Weight (with accessories) (kg) | 66 |
| Weight without accessories (kg) | 52 |
| Weight incl. packaging (kg) | 77,6 |
| Dimensions (L × W × H) (mm) | 1170 x 570 x 1025 |